Punjab chief minister Bhagwant Mann on Monday gave a go-ahead for setting up an "ultra-modern" new township in Mohali.
The decision was taken in a meeting with officials of the urban development department. Mann said there is a need for a township to provide affordable housing facilities to people in the Tricity.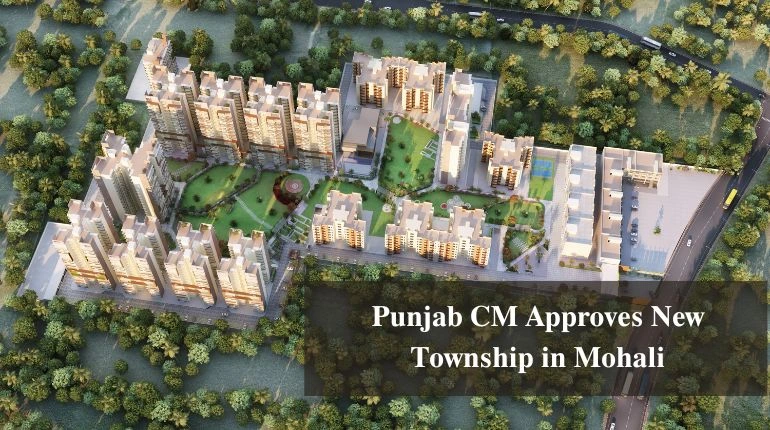 BENEFITS OF FLATS WITH A 6-ACRE PARK AND CLUB IN PANCHKULA
The flats in Panchkula come with a 6 acre park, providing a beautiful view from your balcony. Living amidst greenery has several health benefits and reduces stress levels. You can enjoy morning walks or jogs in the park or simply sit and relax in the serene environment.
The club facilities that come with the flats in Panchkula are top-notch. You can enjoy a swimming pool, a fully equipped gym, and many other recreational activities. These amenities can be great for family time or meeting new people in your community.
If you're looking for a new home, you don't have to wait for months or years to move in. The flats in Panchkula are ready to move, so you can start living in your dream home right away. This saves you time and hassle, and you don't have to worry about the construction process.
Panchkula is a prime location in the Tricity area, which is why many people are moving here. The city has excellent connectivity to Chandigarh, Mohali, and other major cities. You can enjoy the benefits of living in a peaceful city while having access to everything you need.
SECURITY FEATURES OF FLATS IN PANCHKULA
When it comes to investing in ready to move flats in Panchkula, security is a major concern. Fortunately, the flats in Panchkula come with top-notch security features to ensure the safety of you and your family. The complex has 24/7 security personnel, CCTV cameras, and secure access control. These security measures provide a safe and secure living environment for you and your loved ones. If you want to buying a flat in Panchkula location. Then you can read our blog here:
SUSTAINABILITY FEATURES OF FLATS IN PANCHKULA
In addition to the security features, the flats in Panchkula also have sustainability features that help reduce the carbon footprint of the complex. The building is designed to be energy-efficient, with insulated walls and roofs that reduce energy consumption. The flats come with LED lights, which consume less energy and last longer than traditional lights. The complex also has a rainwater harvesting system, which helps conserve water and reduces the burden on the city's water supply. In conclusion, owning flats with 6 acre park and club Panchkula can be a great investment in your lifestyle. You can enjoy the benefits of green living, top-notch amenities, and a prime location. The ready-to-move flats save you time and hassle, allowing you to start living in your dream home right away. So, what are you waiting for? Come and discover your dream home in Panchkula today.